Professional Liability Insurance for Attorneys

The Herbert H. Landy Insurance Agency offers Lawyers Professional Liability insurance through several leading insurers, providing your firm with the coverage most suitable to your unique insurance needs. With over six decades of professional liability insurance experience, our goal is to provide you with the most comprehensive, cost-effective coverage that is appropriate for your practice.
Available Coverage Features Can Include: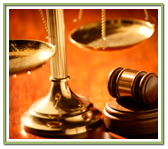 Full Prior Acts Coverage
Predecessor Firm Coverage
First Dollar Defense and Claims Expenses Outside
the Limits of Liability
Multiple Limit and Retention Options
Broad Definition of Professional Services, including Title Agent,
Notary Public, Pro Bono Services, Peer Review/Licensing
Boards and more
Disciplinary Proceedings and Subpoena Coverage
Multiple Extended Reporting Period Options, including Free Lifetime Coverage for Qualified Insureds
Security Breach Coverage
And Much More
Attorneys Professional Liability Insurance Coverage
New & Established Firms
Firms of All Sizes

All Areas of Practice
Newly Admitted Attorneys
Part-Time, Moonlighting, and Employed Lawyer Plans
Hard-to-Place Firms
Business Owners, Workers Compensation and Privacy Policies also available
Privacy Insurance Coverage for Law Firms - Do I Need It?
Law firms have a professional and legal obligation to protect the personal information of clients and individuals. The consequences of computer hacking, identity theft, loss of paper files and other unauthorized access to confidential information can be costly: Notification and Credit Monitoring Costs, Forensic and Crisis Management Expenses as well as Defense and Liability Expenses can easily cost into the hundreds of thousands of dollars. A Privacy Insurance policy that protects your firm in the event of any of these scenarios may be less costly than you think. Contact Us for more information on this valuable protection.
For More Information
To learn more about Professional Liability Insurance, Business Owners, Workers Compensation or Privacy Coverage for Attorneys, contact Kathy Davis at kdavis@landy.com, 800-336-5422 x 124. To receive a no obligation premium indication for Professional Liability Insurance, complete the online Lawyers Professional Liability Insurance Questionnaire.