Accountants Professional Liability Insurance
Our Accountants Professional Liability Insurance program covers Accountants, Bookkeepers, Enrolled Agents, and Tax Preparers for services provided in their accounting practices. Our broad definition of Professional Services includes Accounting, Financial Planning, Consulting, Notary Public, Fiduciary, Investment Advisor and Arbitrator/Mediator.
Risk Management Assistance
Legal Hotline and Pre-Claims Assistance 855-424-2468
No-Cost Quarterly Webinars
Earn CPE credits and premium discounts (where applicable)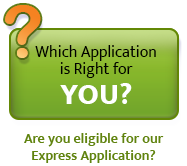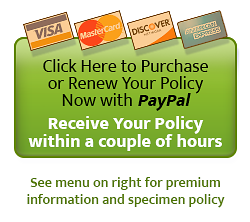 Landy Insurance now uses PayPal for ALL online purchases. You DO NOT NEED A PAYPAL ACCOUNT to complete your transaction as a GUEST and checkout using your MasterCard, VISA, Discover or American Express card. If you have a PayPal account, log into your account when prompted. Please note: the availability to use a checking or savings account, as a form of payment, is not an option when checking out as a GUEST. You will need to access or create a PayPal account in order to use these forms of payment.
PayPal keep your transactions safe and secure.
Check out How does Paypal work? to learn more about PayPal and/or register for a PayPal account
Accountants Professional Liability Insurance Highlights
EXPRESS Program - 20% Premium Reduction, $0 (Zero) Deductible Option and Increase in Revenue Eligibility to $1,000,000 Over the Last Three Year Period. TWO-YEAR Policy Option and Convenient Self-Rating Application

INCREASED Supplementary Payments – No Deductible Applies**

Pre-Claims Assistance Includes All Fees, Costs & Expenses Incurred to Help Mitigate a Potential Claim
Defense of Disciplinary Proceedings - $50,000/Policy Period
Security Incident Reimbursement - $25,000/Policy Period
Reimbursement for Loss of Earnings – to $100/hour
Public Relations Crisis Expenses - $30,000/Policy Period
Non-Profit Directors & Officers Coverage - $15,000/Policy Period
Subpoena Assistance - Response for Legal Fees & Expenses